Converting to Black and White – How?
There's no doubt that black and white photography can look stunning when used in the right place. In a low-key brochure where mood and setting is needed or on a minimal website that's used to portray elegance and style, they really can help.
However, there are many ways of achieving the result when you're starting off with a full color version so we thought we'd do a quick run-down of your options.
Online – LunaPic
This was simply one of the first sites we found when doing a Google search and we love its simplicity and the results are great:
But that's not all. A click of the mouse gives you an array of other options including HDR, soft glow and this rather neat vintage look:
It's a bit like having Instagram filters on-tap.
Check out the website here: http://www180.lunapic.com/editor/
Nik Collection
Now, these aren't free tools, but they are a lot cheaper seeing as Google snapped them up a while back. For $150 you can get hold of a whole array of effects that fit right into Photoshop, one of them being "Silver Efex Pro 2" – their dedicated tool for creating black and white images.
As it's a professional tool you would expect professional features, and you get them by the bucket load: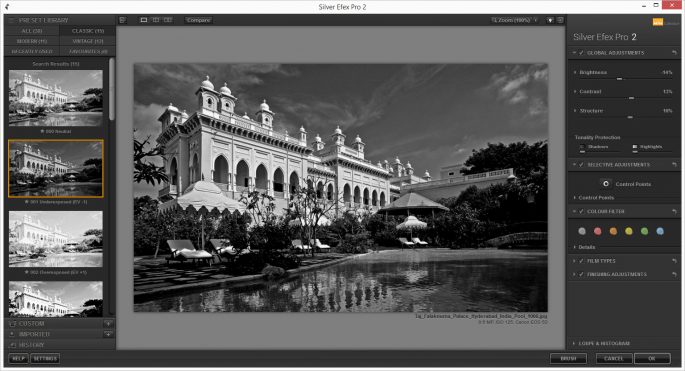 38 pre-set filters allow you to get a preview of styles before you apply them and then you can use fine-controls to get it absolutely spot-on. To be fair, if you're more of a tinkerer than a professional photographer then it could be a bit overwhelming and you could find yourself spending hours playing with it. There again, is that a bad thing?!
You can get hold of the collection here : https://www.google.com/nikcollection/
PhotoShop
Now, if you've got a copy of PhotoShop (and many have, it's the most common of all the image editing tools), you could lose the color in one sweep with the "Desaturate" command: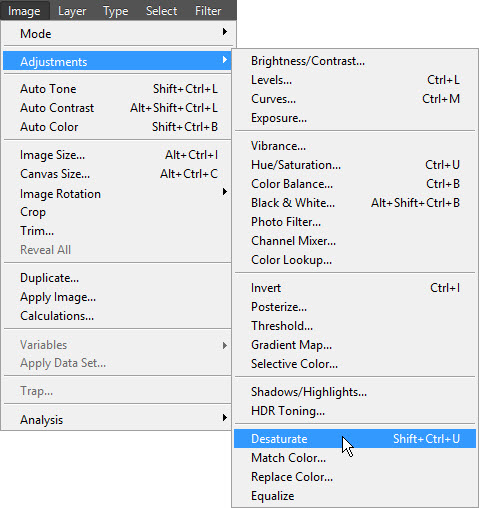 This will do an "ok" job and if you haven't seen the results of the tools above, you might be happy with it. However, it doesn't have the power and refinement of something like Nik Collection and to get the best results you also have to play with many other settings in your photo. There's a great tutorial on this over here: http://digital-photography-school.com/digital-black-and-white/
So there you go – add some creative flair to your photographs and maybe let us know how you get on!